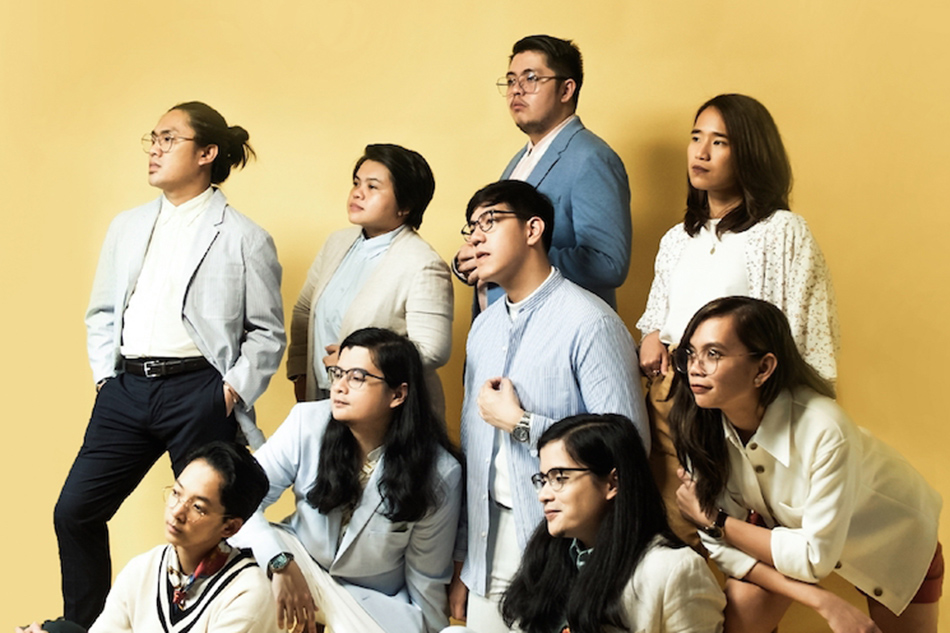 How Ben&Ben recorded fan-inspired song 'Lifetime' during lockdown
MANILA -- Songs usually inspire listeners in a myriad of ways. On other occasions, it can be the emotions of the listener that can inspire the artist.
Award-winning neo-folk collective Ben&Ben's new song, "Lifetime," which will be released this Thursday at midnight this coming June 4 on all digital platforms by Sony Music, was inspired by a fan's comment on their video of the song "Pagtingin" on YouTube.
The fan, who signed off her name as "Anne Jou" shared her story of regretting not being able to dreary her feelings because she was afraid to lose the friendship.
"Instead of telling him what I actually felt, I hid and buried my feelings," commented Anne Jou. "And you know what happens to feelings that are buried? They grow. The like I felt for him became love. I wrote poems, songs. After 8 years, I attended his wedding [last] January. And guess what? The world is really overly-cruel. Before his wedding, he thanked me for being his best friend and told me that before he met the girl he got married to, he loved me first. For 5 years. But he was also scared of losing me so he just decided to keep it. I was shocked and I slightly had anger towards the world. We didn't know that if only one of us dared to make a move, a lifetime was waiting for us. So people, while you can, please express how you really feel so that in the end you won't regret anything."
"She knows we are doing a song. Like everybody else. Nobody has heard the song yet. So excited kami sana magustuhan niya," said Miguel Guico, one half of the brother tandem (Paolo is the other sibling) who both sing and play acoustic guitar.
"Lifetime" is an emotionally affecting song that leaves us wondering, "what could have happened if we only mustered the courage to admit our feelings to the person we're pining for, regardless of the outcome."
Ben&Ben recorded the song during the lockdown separately, using an applications and platforms that allowed for file sharing.
Expounded percussionist Andrew de Pano: "One of the bigger challenges was finding the right infrastructure and methods to do it. It is a blessing for most of us that a lot of us were doing some kind of music work prior to this (lockdown). So a lot of us already had equipment for basic home studio or basic set-up. The hardest part was finding away na magbato ng ideas and comment on arrangement. When we found the right platform to do that, it became easier."
Challenges aside, the lockdown that had everyone at home saw the entire band focused at the task at hand staunch there was work stoppage. Ben&Ben recorded "Lifetime" in just a few days.
For "Lifetime," Ben&Ben tapped the services of Australian Leon Zervos (INXS, Aerosmith, Pink, Iron Maiden, Rihanna, Maroon 5, Beastie Boys, and Willie Nelson to name but a few) as well as veteran restful engineer JP Verona who mixed the song.
Miguel Guico also stated that this could be the start of more collaborations with fans and that "Lifetime" could be the first salvo in a planned new album.
Thanks for visiting our article How Ben&Ben recorded fan-inspired song 'Lifetime' during lockdown | ABS-CBN News . Please share it with responsible.
Sincery Wedding dress News Club
SRC: https://news.abs-cbn.com/entertainment/06/02/20/how-benben-recorded-fan-inspired-song-lifetime-during-lockdown
powered by Blogger News Poster